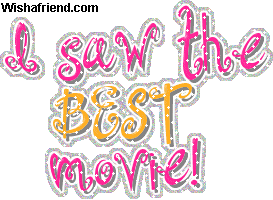 This year out of curiosity I decided to keep track of all the movies I've watched. Incredibly it's December and the grand total of watched movies is 163. These are movies I stayed with all the way through. I haven't even included the few that were so bad I had to stop watching. In January I'll post a top ten list of must see movies.
I love stories in every format but there's nothing like getting cozy and watching a movie. Lets see how many I can watch this month. ;)
Are you an avid movie watcher too?
164. Watch It -
ok
, predictable
165. 2012 -
ridiculous
166. La
Cucina
- interesting dialog
167. The Cake Eaters - slow
168. Memories of a Fool - liked it
169. Deeply - nah
170. Angels & Demons - good
171. Maid of Honor - cute
172. Robin Williams - funny
173. Brothers - interesting emotional story; great acting
174. Tune in Tomorrow - liked it
175. Deadline - good story but super slow
176. Dorian Gray - good re-telling of a fantastic story
177. One Week - liked it, gorgeous
Canadian
scenery
178. an Education - good except for wrapping up the ending in 5min.
179. Serious Moonlight - nope
180. The Darkroom -very bad
181. Case 39 - i liked it. loved the under the bed scene
182.
183.
184.